Best Mercedes-Benz Tires: Which are Right for Me?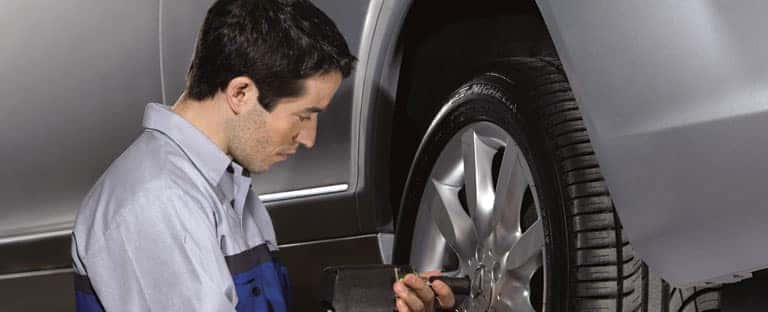 The answer depends on the model. Do you drive a five-person sedan or SUV? Or, do you own a sporty coupe or convertible? Several factors go into choosing the best Mercedes-Benz tires, including tread life, noise, size, and speed rating. You can even add warranty protection for your wheels and tires! What's right for one model may not be ideal for another. Below, we've listed a few tires that are safe bets, whether you want good all-season performance or sporty handling. Review our recommendations, and then reach out to us to learn more about Mercedes-Benz Original Tires!
All-Season Tires
You don't need to pay a fortune for quality Mercedes-Benz tires. If you drive an everyday vehicle, such as a C 300 Sedan or GLA 250 SUV, you can get reasonably priced tires that offer reliable overall performance, even on slippery driving surfaces. Here are two excellent examples of safe, all-season tires that are also cost-effective:
Westlake RP18 Touring Radial Tire
Goodyear Integrity Radial Tire
Performance Tires
If you're the proud owner of a sportier ride, such as a Mercedes-AMG®, you want tires that max out handling. Performance tires are more expensive than all-season, but they use special rubber and moldings to give you the best control possible. These tires are among the highest-rated by Mercedes-Benz:
Pirelli P Zero Summer Tires
Continental PureContact Performance All-Season
Snow Tires
You're probably wondering, "Why in the world would I need snow tires in HNL?" You don't—but knowing which are best is good information to keep handy. Should you ever travel to a location that gets heavy snowfall, make sure your snow tires are Michelin X-Ice X13. These are widely regarded as the best snow tires for Mercedes-Benz—and in general—offering strong grip and quiet performance.
Shop for New Tires at Mercedes-Benz of Honolulu!
Do you have more questions about the best Mercedes-Benz tires? Schedule a consultation at Mercedes-Benz of Honolulu! Our tire experts know the ins and outs of Mercedes-Benz tires, from tire repair to replacement. They'll pair you with the right tires for your vehicle! Don't forget to check out our latest parts specials for coupons.