8 Reasons Why the 2018 C-Class Makes the Best Graduation Gift
Bring on the mountain of graduation leis! For Hawaii Pacific University, Chaminade University of Honolulu, and University of Hawaii at Manoa students, all those nights spent cramming for final exams with your noses deep in textbooks are finally coming to an end. At Mercedes-Benz of Honolulu we believe such a huge accomplishment should come with a deserving reward, like a 2018 Mercedes-Benz C-Class.
Take look at these 8 features that make the 2018 C-Class a perfect graduation gift.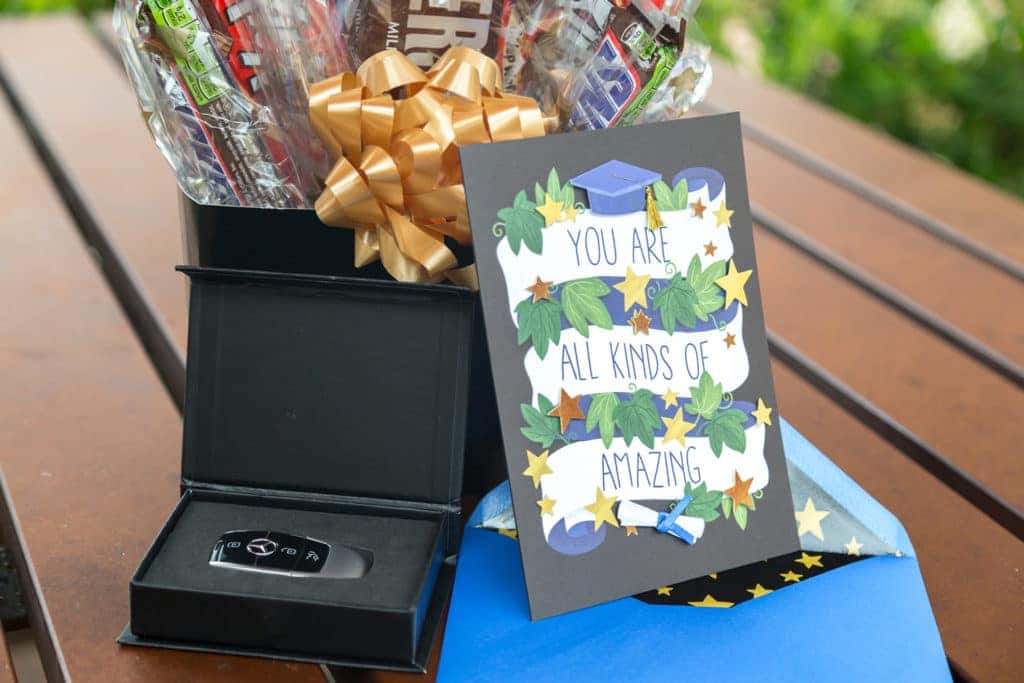 1) Affordable Luxury Car
For some, the idea of a new car can sound like an extraordinary gift that might burn a hole in your wallet but the truth is Mercedes-Benz and Mercedes-Benz of Honolulu, have unique programs, like the Rising Star Program, designed to help graduates, students, and new buyers with minimal credit history take home a new Mercedes-Benz at prices they can afford.
Read more about Mercedes-Benz cars and SUVs as graduation gifts here.
2) Comes available in Sedan, Coupe, or Cabriolet
Drive into your future in a sleek sedan, sporty coupe, or with the freedom of a sports car and comfort of a coupe like the C 300 Cabriolet.
3) 11+ Unique Exterior and Interior Colors
Did we mention the C-Class comes available in just about any color you can think of? That's not including the rich palette of interior colors and trim options available.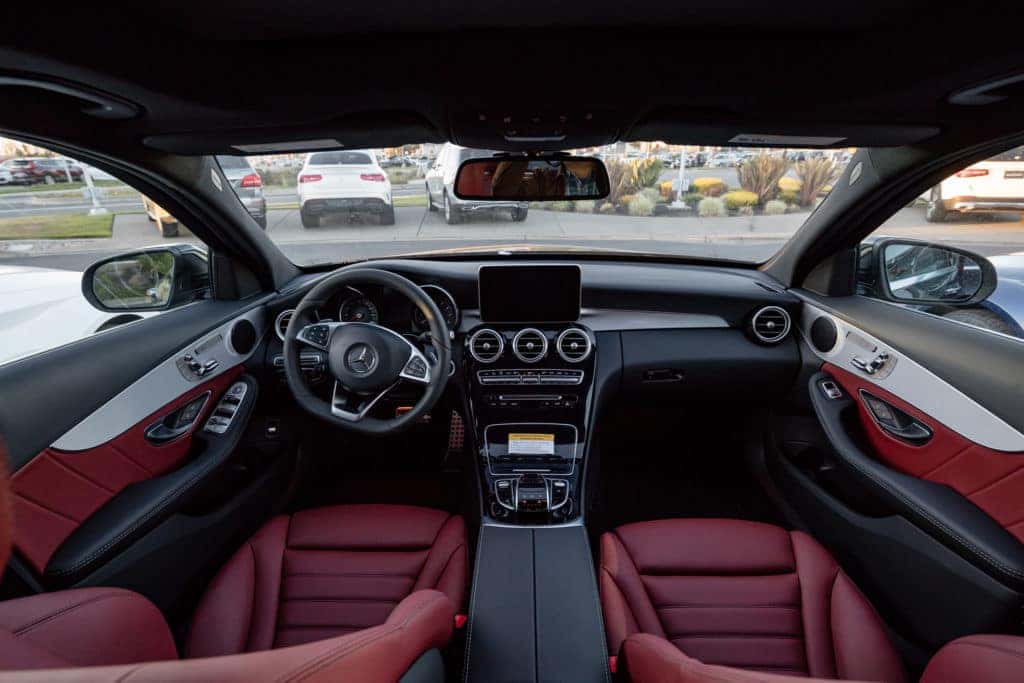 4) Faster than Audi A4 and BMW 320i
With 241-hp the C 300 outshines its top competitors by at least 50-hp!
5) AMG® Models
Want a boost of power? Upgrade to the three available Mercedes-AMG® models—AMG® C 43, C 63, and C 63 S—each built with a handcrafted engine. The Mercedes-AMG® C 63 S Coupe can go from 0-60 in just 3.8 secs!
6) Available as a Plug-in Hybrid
The Mercedes-Benz C 350e sedan is the perfect vehicle for zipping around Honolulu with its impressive fuel economy of 45 MPGe in the city and 61 MPGe on the highway.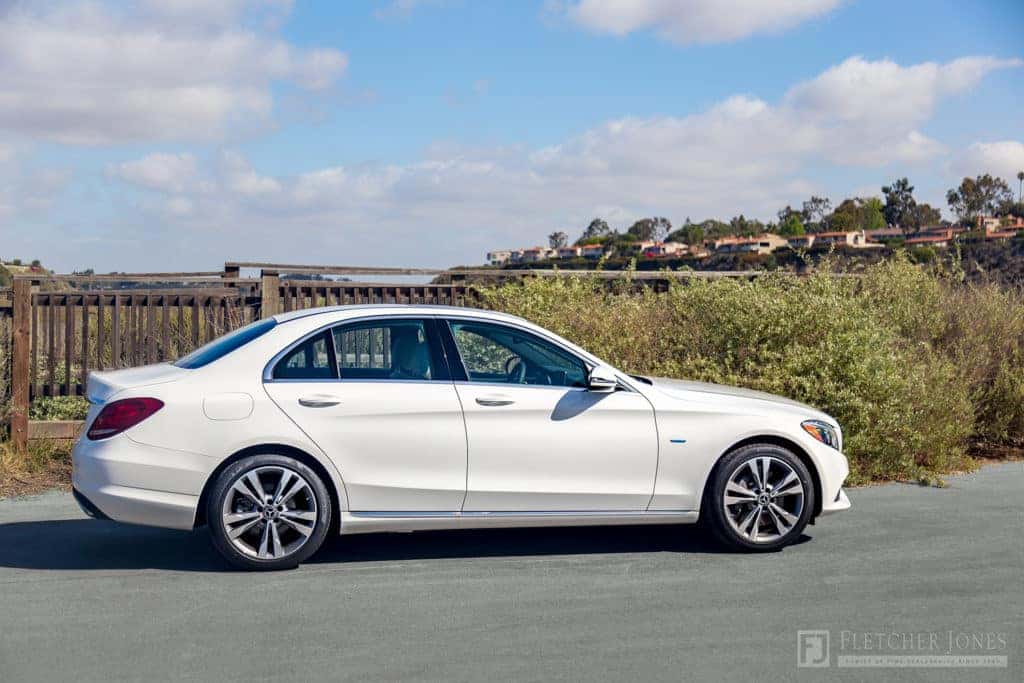 7) 5-Year Complimentary mbrace® Connect
With any new Mercedes-Benz you'll receive five years of mbrace® Connect for free! What is mbrace®? mbrace® Connect gives you remote access to your vehicle from your phone or desktop. Set alerts, use in-vehicle apps, save time when servicing, and get roadside assistance whenever you need it.  Services include:
Remote Start
Remote Door Lock/Unlock
Remote Horn & Lights
Roadside Assistance Connection
Valet Protect
Vehicle Finder
Point-of-Interest Download
Internet Browser
And More!
8) Free Amenities at Fletcher Jones
Someone say free? That's right! When you purchase a car at a Fletcher Jones location, you automatically get enrolled into our free Mercedes-Benz Preferred Owners Club. Receive access to:
Complimentary Pick-Up and Delivery
Complimentary Flat Tire Repair
Save 10% Off All Service Labor
Extra 2,000 Lease End Miles
Click here to learn more about the Preferred Owners Benefits program.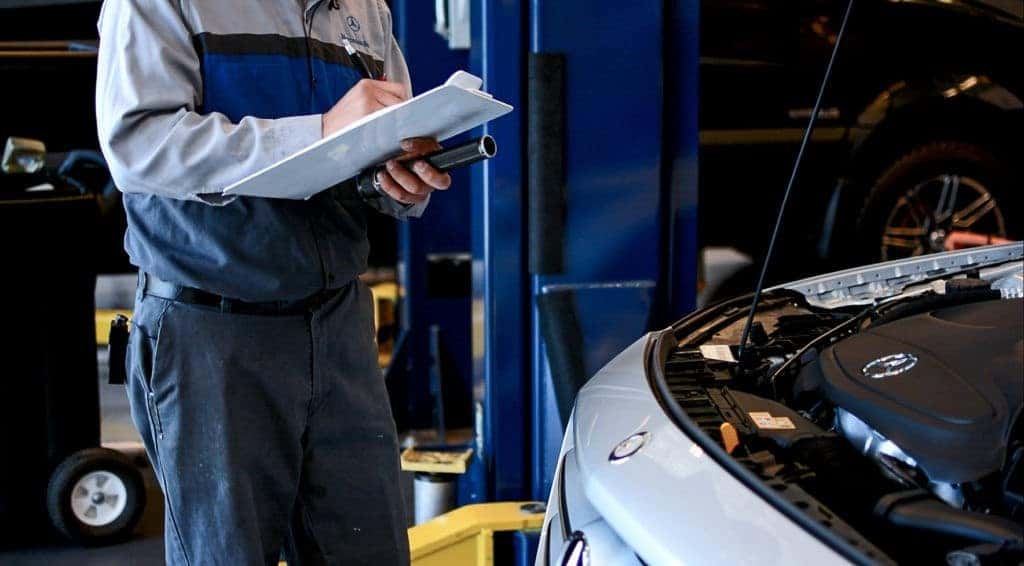 Don't Miss Out!
College students can lease a 2018 C 300, retired courtesy vehicle for only $299/mo for 36*! Don't miss out on these incredible offers.
Cheers to the Class of 2018!