How to Change Your Mercedes-Benz Key Battery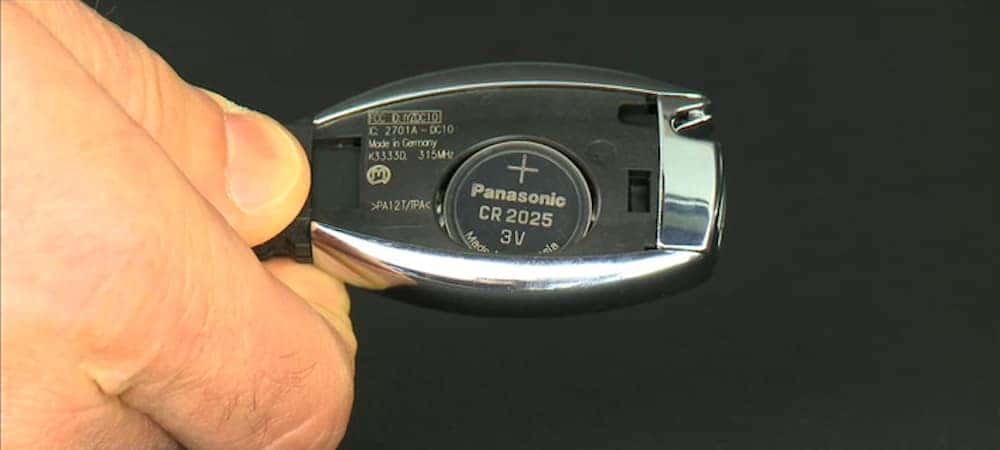 Is your car key no longer working? It may be time for a Mercedes-Benz key fob battery replacement. Learn how to change your Mercedes-Benz key battery on your own below with this guide from Mercedes-Benz of Honolulu!
How to Figure Out Which Mercedes-Benz Key Model You Have
There are different types of Mercedes-Benz key models. The model you have determines how many CR 2025 batteries you'll need, along with the type of method you'll use to change the battery. First, you have to identify whether you have a Smart Key or a Chrome Key.
Smart Key: The Smart Key is for older Mercedes-Benz models and is usually made of plastic. Both new and old versions require two batteries.
Chrome Key: Belonging to newer Mercedes-Benz models, these keys have a metal casing. Newer Chrome Keys require one battery, while the older Chrome Keys need two. You can distinguish whether you have a newer or older model key by the shape of the panic button; newer Chrome Keys have a triangular panic button, and older versions have a circular panic button.
How to Open a Mercedes-Benz Key Fob
Depending on whether you have a Chrome Key or a Smart Key, you'll open the key differently:
Chrome Key: To open the Chrome Key fob, pull down on the bottom tab of the key and pull back until the key releases. This tab should be small, silver, and square-shaped. There will be a small gap in the fob once the key releases. To open the key's cover, press the key into the flat and narrow end of the fob.
Smart Key: To open a Smart Key fob, take note of the latch at the end of the fob. When you pull this latch, the key will remove itself from its holder. Then, you'll see a slot at the end of the key fob. Open the battery compartment by pushing into the slot with the key.
When the cover of your key is off, you'll see the old battery. Remove the battery, and dispose of it. Then, replace it with your new battery. It's important to make sure the new battery is facing the right way.
Learn More About DIY Maintenance at Mercedes-Benz of Honolulu!
Get more information on where to buy a Mercedes-Benz key battery or learn more DIY service tips from our team at Mercedes-Benz of Honolulu, including tips on how to change your hood ornament! We're available to answer all inquiries, including questions about service specials or our new Mercedes-Benz models. Contact us online or visit our dealership in person! We're just a short drive from Ewa Beach and Kailua!