How to Set Up Mercedes-Benz Bluetooth®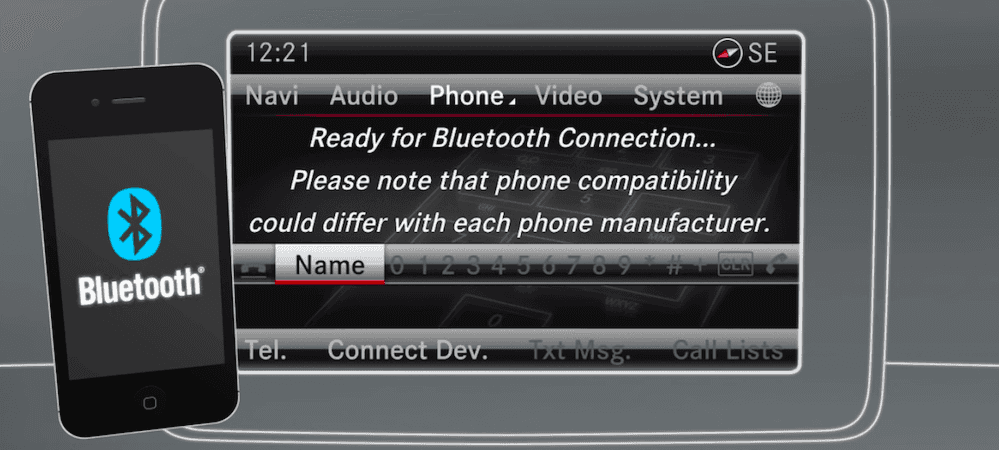 Mercedes-Benz Bluetooth®* makes driving safer by allowing the driver to focus on the road and keep their hands on the wheel with handsfree calling. To set Bluetooth® up, you must pair the system to your phone. Learn how to set up Bluetooth® in your car below!
How to Connect Bluetooth® to Your Phone
To pair your phone to Bluetooth®, simply follow these steps:
After turning on your vehicle, use the central controller to reach the "Telephone Settings" on your vehicle's color display.
When you press "Telephone Settings," the display will read, "Ready for Bluetooth® Telephony… (No Phone Authorized)."
Make sure your phone is on. Then, turn on the Bluetooth® settings on your phone, and confirm that your phone is discoverable to Bluetooth®.
Select "Connect Device" on your vehicle's central display.
Once Bluetooth® recognizes your phone, the name of your device will appear on your vehicle's display. Press the button that reads the name of your device.
Your Mercedes-Benz color display will show a 6-digit passcode. Your phone will get a 6-digit code as well. If the code sent to your phone is the same as the code on the vehicle's display, select the "Pair" option on your phone.
The central display on your vehicle will have the name of your device on the bottom of the screen once you've successfully connected your phone to Bluetooth®.
Get More How-To Guides from Mercedes-Benz of Honolulu!
Still having trouble pairing Bluetooth® to your phone? If you're asking, "What do I do if my Bluetooth® won't connect to my phone," contact us or visit at Mercedes-Benz of Honolulu near Kailua and Ewa Beach for help! We can help you successfully connect your phone to Bluetooth®, Android Auto™, or Apple CarPlay® and answer any other questions you may have! From how to replace a Mercedes-Benz hood ornament to how to change your key battery, Mercedes-Benz of Honolulu is always happy to offer helpful tips!