How to Throw the Perfect Luau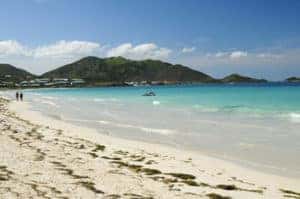 Although it can mark different occasions, such as a wedding or birthday, a luau is a traditional Hawaiian party with food and activities. The key to throwing the perfect luau party is to be authentic, while leaving some room for personal touches. Staffed by locals, Mercedes-Benz of Honolulu knows what's what when it comes planning the perfect luau. Look below for some great ideas for a party your family won't soon forget!
Decor
Living in Hawaii, you don't have to work hard to capture the tropical theme of a luau. When it comes to that island feel, you know what's genuine and what's cliche. Here are a few simple ideas to try on for size:
Doing some outdoor grilling? Rather than a skirt made of artificial grass, find a half-apron with a tropical print.
Place your d'oeuvres on platters, complete with fresh pineapple, lemons, limes, and flowers for decoration. Pull inspiration from your surroundings!
Make beach-themed signs that point to food, drinks, games, and recycling.
Don't forget the invitations! Go for a bright, colorful design to complement the feel of the party.
Fun & Games
Hula: Hula was created by the Polynesians who settled on the Hawaiian Islands, and this form of dance includes a variety of sub-styles. If you know a hula dancer, ask if they'd be willing to give lessons at your luau!
Music: No luau is complete without the right tunes. Put together a playlist of ukulele instrumental music, plus classics like "Honolulu City Lights" by Keola and Kapono Beamer, "Blue Hawaii" by Elvis Presley, and "Island Style" by John Cruz.
Limbo: Limbo originated in Trinidad, but that doesn't mean it can't be a fun addition to your luau party!
Menu
Food Menu: Aim for traditional favorites such as pork, salmon, and mollusks. Finger foods like kabobs, mini sandwiches with island fruits, and homemade chips and salsa are always a hit.
Drinks: Ku'u Pua Cocktails, Mai Tais, Blue Hawaiis, and Kama'Aina Cocktails liven up any luau. Branch out from the classic Pina Colada!
Desserts: Save room for haupia, a coconut milk-based pudding served at luaus. Give your guests more variety with favorites like chocolate chip cookies with macadamia nuts, coconut cream pie, or pineapple upside down cake.
Learn More About Hawaiian Traditions!
Want to know more about Honolulu, Hawaii, from holiday events to surfing competitions to fun summer activities? Mercedes-Benz of Honolulu frequently posts about local history, hotspots, and happenings on our blog. Don't miss out!