What is MBUX?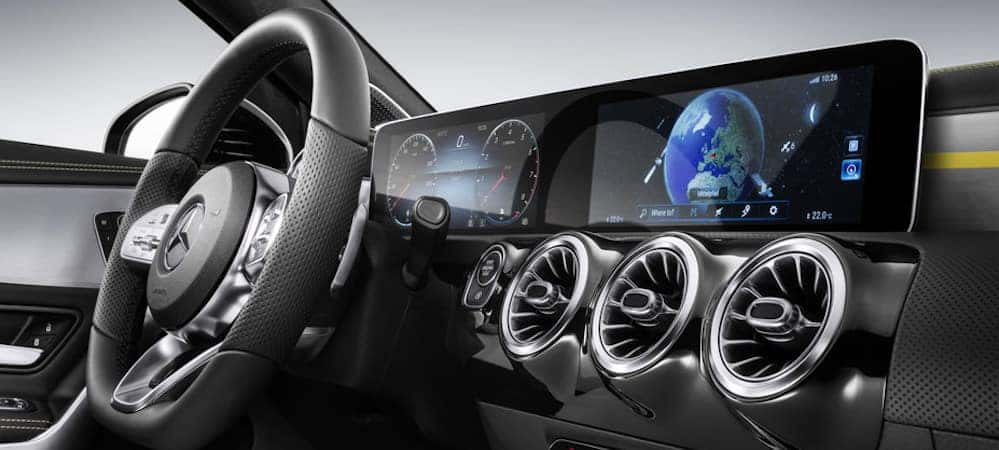 MBUX stands for "Mercedes-Benz User Experience" and is a new voice-powered infotainment system. This system can learn your preferences using artificial intelligence, making your overall driving experience more enjoyable and hassle-free. Ewa Beach and Kailua drivers excited for this feature won't have to wait long. MBUX is being introduced with the 2019 Mercedes-Benz A-Class!
Smart Voice-Powered System
MBUX's voice-powered feature understands the driver's questions or requests, even when they are speaking in a conversational or casual way. For example, if you are feeling like your vehicle's cabin is a little too warm, you can simply turn on MBUX by saying, "Hey, Mercedes," and proceed by saying, "It's too hot." The intelligent system will understand that you are asking for the temperature to be turned down a few degrees and will do that for you.
MBUX Artificial Intelligence Learns Your Likes
MBUX will suggest new destinations, comfort settings, and music based on your preferences. Also, as MBUX learns your preferences, it will then begin putting your favorite features on the main menu, so they are easy for you to access. The system learns your preferences over time by following your driver profile and can even follow your profile when you are driving another Mercedes-Benz vehicle that is equipped with MBUX.
Learn More About MBUX at Mercedes-Benz of Honolulu
Contact us at Mercedes-Benz of Honolulu to learn more about MBUX and other cutting-edge technologies like Car-to-X Communication and Apple CarPlay®. For a demonstration of your favorite Mercedes-Benz features, visit our dealership for a test drive of one of our new Mercedes-Benz vehicles. We are just a short drive from Mililani!