Meet Andrew Chen, Executive Sales and Leasing Consultant for Mercedes-Benz of Honolulu
In the next installment of our Employee Spotlight Series, we are highlighting Andrew Chen, our Executive Sales and Leasing Consultant for Mercedes-Benz of Honolulu. Read about his journey below.
Journey to Fletcher Jones
As an undergraduate at the University of Hawaii, Andrew was pursuing a Travel Industry Management degree with the intention of working for hotels. He says, "I am all about guest services." His passion for guest services complemented his growing interest in the automotive industry.
Andrew shares, "A friend of mine really loved cars so we ended up talking about cars all the time!" The countless conversations encouraged Andrew to pursue opportunities in the industry, and he applied to work in the car wash at Mercedes-Benz of Honolulu. During that time, he expressed interest in moving into sales and he recalls how supportive upper management was. He says, "With their support, I was able to successfully head to sales in 2020."
Why Fletcher Jones?
"It is the difference in the guest experience. I am passionate about building relationships with our guests, and that is part of the Fletcher Jones Difference."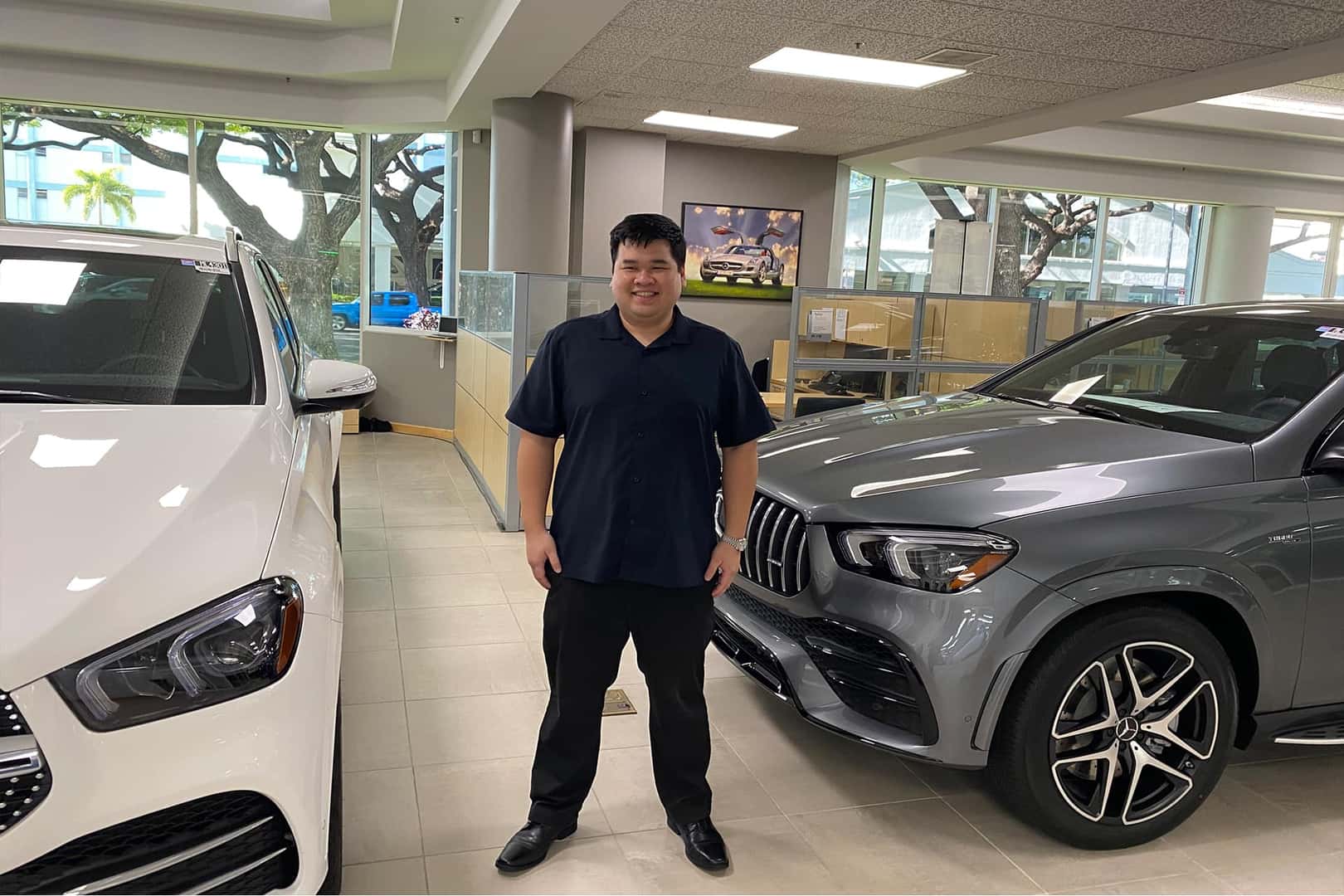 Favorite Part as an Executive Sales & Leasing Consultant
"I love going for test drives with guests, showing guests the models they are most interested in, and building those relationships with them!"
Outside of Work
When Andrew is not busy assisting guests, he is traveling as much as he can. He shares, "I love experiencing other cities and cultures." His favorite destination so far is Tokyo, Japan and is planning his fifth trip there in 2023.
A Message To Our Guest
"I look forward to showing you the Fletcher Jones Difference!"


View Inventory
Contact Us