What Kinds of Mercedes-Benz Accessories Are Available?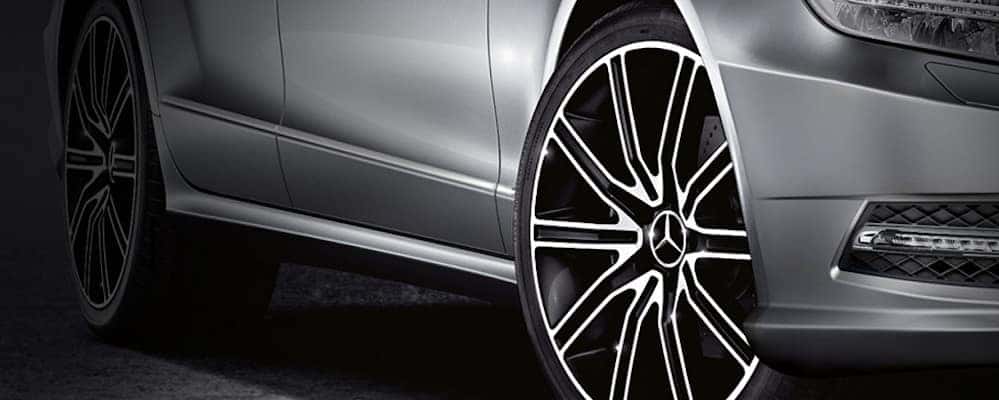 Achieving your dream vehicle is a breeze with a new Mercedes-Benz. Not only are they manufactured with lavish interiors and robust performance, but they are also offered with a selection of available Mercedes-Benz accessories to truly make your vehicle your own. Take a look below to see a few examples of what's available to you at the Mercedes-Benz of Honolulu parts department!
Mercedes-Benz Accessories For Your Vehicle
No matter which type of Mercedes-Benz you drive, there are accessories available to help you customize your vehicle:
SUVs
Light alloy wheels
Wheel hub inserts
Exterior mirror housing
Mercedes-Benz car cover
Roof rack basic carrier
And more!
Coupes, Wagons, and Sedans
Cargo area tray
Collapsible shopping crate
Flexible cargo stabilizer
Mercedes-Benz car cover
Roof rack
And more!
Some of the Most Popular Mercedes-Benz Accessories
Rear and Roof Spoilers
Emphasize the sporty nature of your Mercedes-Benz with a spoiler that's primed and ready to be painted.
Light-Alloy Wheels
Increase corrosion protection and style with these heavy-duty wheels that add a glimmer to the exterior of your Mercedes-Benz.
Mercedes-Benz Cold Weather Wheel & Tire Assemblies
For the occasional snow (admittedly, not as much of a concern here in Honolulu), or if you want to travel with your vehicle, you can outfit it with the cold-weather tires and wheels.
Load Sill Protector
Great for sedans, coupes, or SUVs, the load sill protector prevents scratches to the back of your car while you're loading the cargo area.
All-Season Floor Mats
All-season floor mats protect your interior by using deep channels to trap dirt, mud, and snow.
Cabin Atomizer Fragrances
If your Mercedes-Benz vehicle is equipped with the cabin fragrance system, you can change up the smell between six scents: Sports Mood, Pacific Mood, Nightlight Mood, Freeside Mood, Downtown Mood, and Agarwood Mood.
iPad® Docking Station
The iPad® Docking Station safely holds an iPad® in place on the back of the passenger headrest, making it a great reprieve for kids during long car drives. If you're switching between reading or games to watching movies, the iPad® can be rotated up to 90 degrees.
Becker® MAP PILOT®
This system equips your vehicle with affordable navigation for easy travels around uses the radio to interpret voice commands. This feature uses the radio to interpret voice commands and is installed through your glove compartment.
Purchase New Mercedes-Benz Accessories at Mercedes-Benz of Honolulu
These Mercedes-Benz accessories just scratch the surface of your options for your vehicle. From new tires to new floor mats, you can find the accessories you want at a great price, thanks to the parts specials at Mercedes-Benz of Honolulu. Place your parts order online, or contact us for help choosing your new Mercedes-Benz accessories!