Yearly Surf Competitions in Hawaii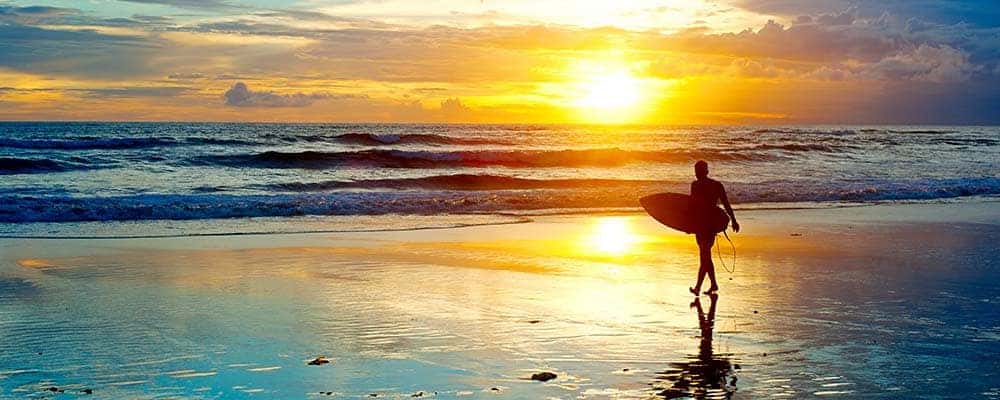 For many other states, winter is the quietest, sleepiest time of the year. Not in Hawaii! Here, winter lasts from November through March, and all throughout the season, large swells roll in from the North and West, measuring anywhere from 6 to a whopping 30 feet. There's no better time to catch a pro surfing event! Take a look below to learn more about some of the most exciting surfing competitions in Hawaii.
Vans Triple Crown of Surfing
When: November – December
Where: Oahu, Hawaii
Vans Triple Crown of Surfing is one of the biggest surfing competitions in the U.S. and pushes a surfer's ability to tackle large swells to the limit. Male contestants compete in the Reef Hawaiian Pro, O'Neill World Cup of Surfing, and Billabong Pipe Masters. Female contestants compete in the Vans Hawaiian Pro, Roxy Pro, and Billabong Pro Maui.
ASP World – Pipeline Masters
When: December
Where: Oahu, Hawaii
Pipeline Masters is held on the North Shore's Ehukai Beach and is the final event in the men's World Championship Tour. Known as the Banzai Pipeline, this swell is especially challenging, which is why it's one of the country's top surfing events. Winter swells rolling in from the Aleutian Islands join to form tubed surfing breaks, forcing surfers to use all of their balance and agility to avoid being dragged under.
Quiksilver Eddie Aikau Memorial
When: December – February
Where: Waimea Bay in Oahu, Hawaii
Held in memory of one of the world's greatest surfers and lifeguards, Edward Ryon Makuahanai Aikau, "The Eddie" gives pros the chance to show off their big wave surfing skills. Eddie Aikau was Waimea Bay's first official lifeguard and placed in several prestigious surfing competitions in Hawaii. In 1978, he and a few others set sail from Magic Island on the Hokule'a, a Polynesian voyaging canoe. Shortly after, the Hokule'a was overturned by rough swells. Eddie paddled out on his board to find help but never returned.
Learn More About Oahu with Mercedes-Benz of Honolulu!
Interested in more of Hawaii's rich history, events, holiday happenings, and hotspots? Be sure to check out more blogs from Mercedes-Benz of Honolulu—one of Oahu's favorite luxury car dealerships!