The Latest: The All-New MBUX Hyperscreen 
Unique and intuitive. Visually exquisite and emotionally intelligent. Eager to learn and easy to use, the all-new MBUX Hyperscreen, set in the Mercedes-Benz EQS, is ready to tell its story and the audience is you. Are you ready? Details below. 
When Will MBUX Hyperscreen Debut?
The MBUX Hyperscreen will be an optional feature in the new Mercedes-Benz EQS.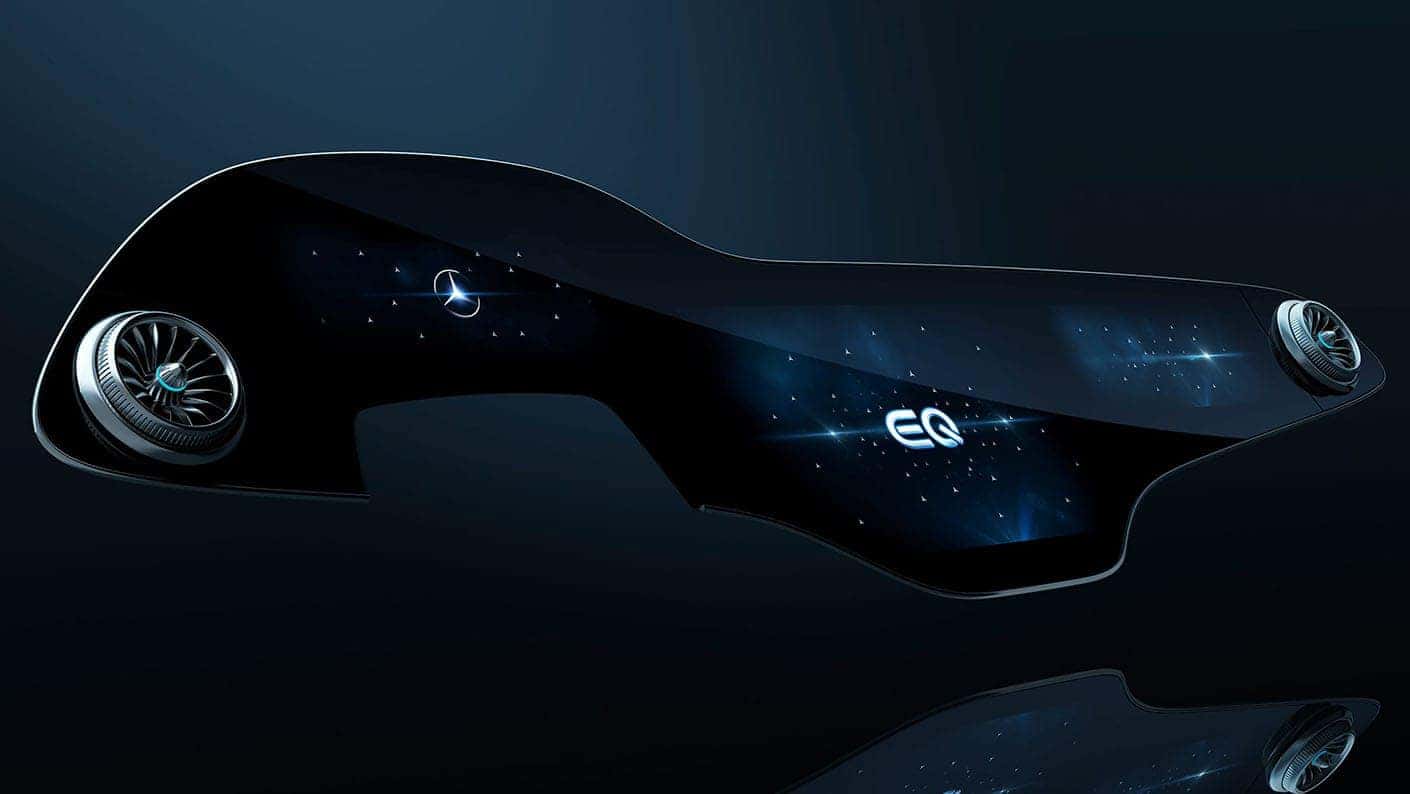 How It Works
The MBUX Hyperscreen uses artificial intelligence, meaning the display and operating system have the ability to completely adapt to the driver or passenger. This adaptability unlocks personalized suggestions to create a center of attention, control and entertainment. 
Design
The MBUX Hyperscreen design is three separate displays merging underneath a 55-inch gently curved piece of glass to offer driver and passenger an impression of one, seamless screen. More so, the integrated ambient lighting portrays the screen as floating. The purpose of this design is to provide the user with intelligent access to available and suggested functions at any given time.  
Performance
MBUX Hyperscreen performance consists of eight CPU cores, 24 gigabytes of RAM and 46.4 gigabytes per second RAM memory bandwidth; plus, twelve actuators are found underneath the touchscreen surfaces to provide haptic feedback. 
The "Zero Layer" 
The MBUX Hyperscreen has the "Zero Layer," which is designed for helping create a distraction-free driving experience. MBUX uses its artificial intelligence to determine previous user interaction and applies that information to make suggestions to the user. For example, do you always dial one person on your way home for work? MBUX will display a tile at the top of the screen, suggesting you call said contact. 
Stay tuned for more updates with Mercedes-Benz of Honolulu!