What You Lose at Jiffy Lube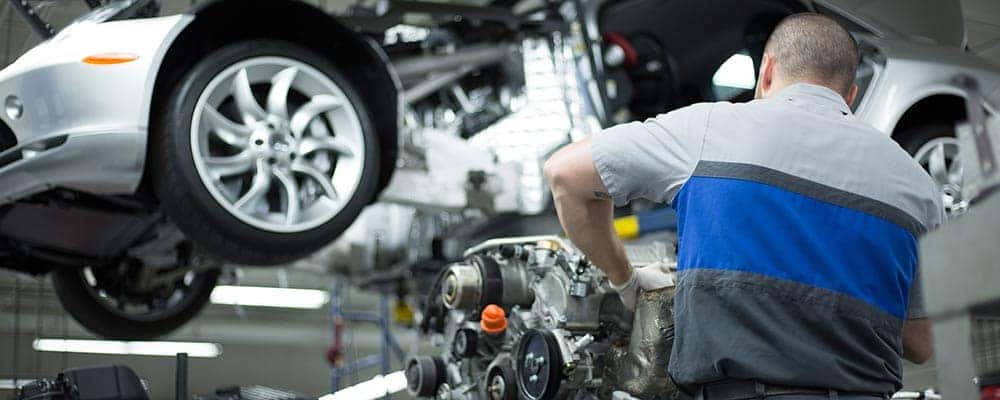 When you own a luxury vehicle like a Mercedes-Benz, servicing with third-party chains like Jiffy Lube and independent shops can be risky. Not to mention, you likely won't enjoy a fraction of the benefits you would at with a dealership mechanic. At Mercedes-Benz of Honolulu near Ewa Beach, our customers are part of the Mercedes-Benz family. Take a look below for an idea of what you can expect when you choose to bring your maintenance and car repair needs to us!
Service CenterSchedule Service
Compare an Auto Mechanic vs. Dealer Service Center
A dealership mechanic specializes in Mercedes-Benz vehicles as opposed to seeing a variety of cars all day long. This allows them to expertly handle everything from small maintenance tasks to major car repairs with ease. In addition, all car repairs and services are performances using only genuine Mercedes-Benz parts, which have been designed for optimal fit and performance. And that's just the beginning. When you choose a dealership for service, you'll find perks and services that independent shops can't offer.
What You Gain at Mercedes-Benz of Honolulu
Why try your luck at a place like Jiffy Lube or an independent shop when you're guaranteed expert service and customer benefits right here under our roof? Compare a less qualified auto mechanic vs. dealer service center, and you'll find they're missing out on perks like:
Prepaid Maintenance: By paying in advance, you can save up to 30% on your routine maintenance tasks for your Mercedes-Benz!
Express Service- Visit our Mercedes-Benz of Honolulu service center without an appointment to take care of basic maintenance and car repairs.
Sprinter Service: Ewa Beach business owners trust us to keep their Sprinter and Metris Vans operating at their best. We offer premium service, Sprinter accessories, loaner vans, and complimentary visual inspections.
Visit the Mercedes-Benz Car Repair Experts in Honolulu!
As a guest at Mercedes-Benz of Honolulu, you can expect nothing short of luxury-level service from our dealership mechanics, as well as access to conveniences like complimentary WiFi and shuttle service. We also offer a selection of ever-changing parts and service specials, so you can get what you need for less. Schedule a service appointment online, or visit us near Waipahu at 818 Kapiolani Boulevard in Honolulu, HI.