Learn More About 2020 GLE Performance

Defined by its modern take on luxury, the 2020 Mercedes-Benz GLE craves off-roading to exhibit its raw ability to traverse rugged terrain, as it generously dispenses towing power and confident stability. The capabilities of the GLE were engineered to meet your demands regardless of whatever road you are on. Agile and powerful on the road, the 2020 GLE is here with something to prove, and succeeds in doing so. Explore its power, and then find out your buying or leasing options at Mercedes-Benz of Honolulu.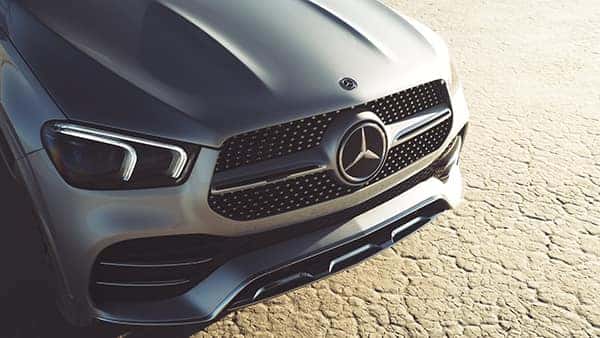 Athletic & Agile
The GLE 350 boasts a 2.0L inline-4 turbo engine making 255 horsepower and 273 pounds-feet of torque, while the GLE 450 comes with a 3.0L inline-6 turbo engine resulting in 367 horsepower and 369 pounds-feet of torque. The GLE 350 will also come with the option of rear-wheel or 4MATIC all-wheel drive, whereas the GLE 450 will carry 4MATIC as a standard feature.
E-ACTIVE BODY CONTROL
E-ACTIVE BODY CONTROL is an all-new suspension system powered in part by the 48V battery and developed by Mercedes-Benz. As the only system on the market where the spring and damping forces can be individually controlled at each wheel, E-ACTIVE BODY CONTROL is the world's most intelligent SUV suspension that uses Road Surface Scan and a curve inclination function that make an extraordinary level of comfort possible. The hydropneumatics generate dynamic forces that overlay the air suspension forces and actively support and dampen the vehicle body during linear and lateral acceleration or when driving on uneven roads.
9G-TRONIC 9-speed automatic transmission
Ever the superior athlete, all variants transmit an exemplary performance with a 9G-TRONIC 9-speed automatic transmission — making exhilaration standard. Pioneering an all-new intelligent chassis — the only system of its kind on the market — this SUV uses 48-volt technology to increase efficiency and comfort wherever you roam.
EQ Boost
The engine found in the GLE 450 4MATIC is supplemented with a powerful and efficient Integrated-Starter Generator. This integrated electric motor system, known as EQ Boost, assists the combustion engine by adding up to 21 hp for short periods of time. EQ Boost also assists when accelerating, making driving without the combustion engine turned on possible ("sailing") and supplies the battery with power by means of high-efficiency recuperation. By doing so, it makes fuel savings possible that were previously the exclusive domain of high-voltage hybrid technology.